BAF and The Fashion Law Africa Summit announce plans to make legal advisory more accessible for those in Africa's fashion sector.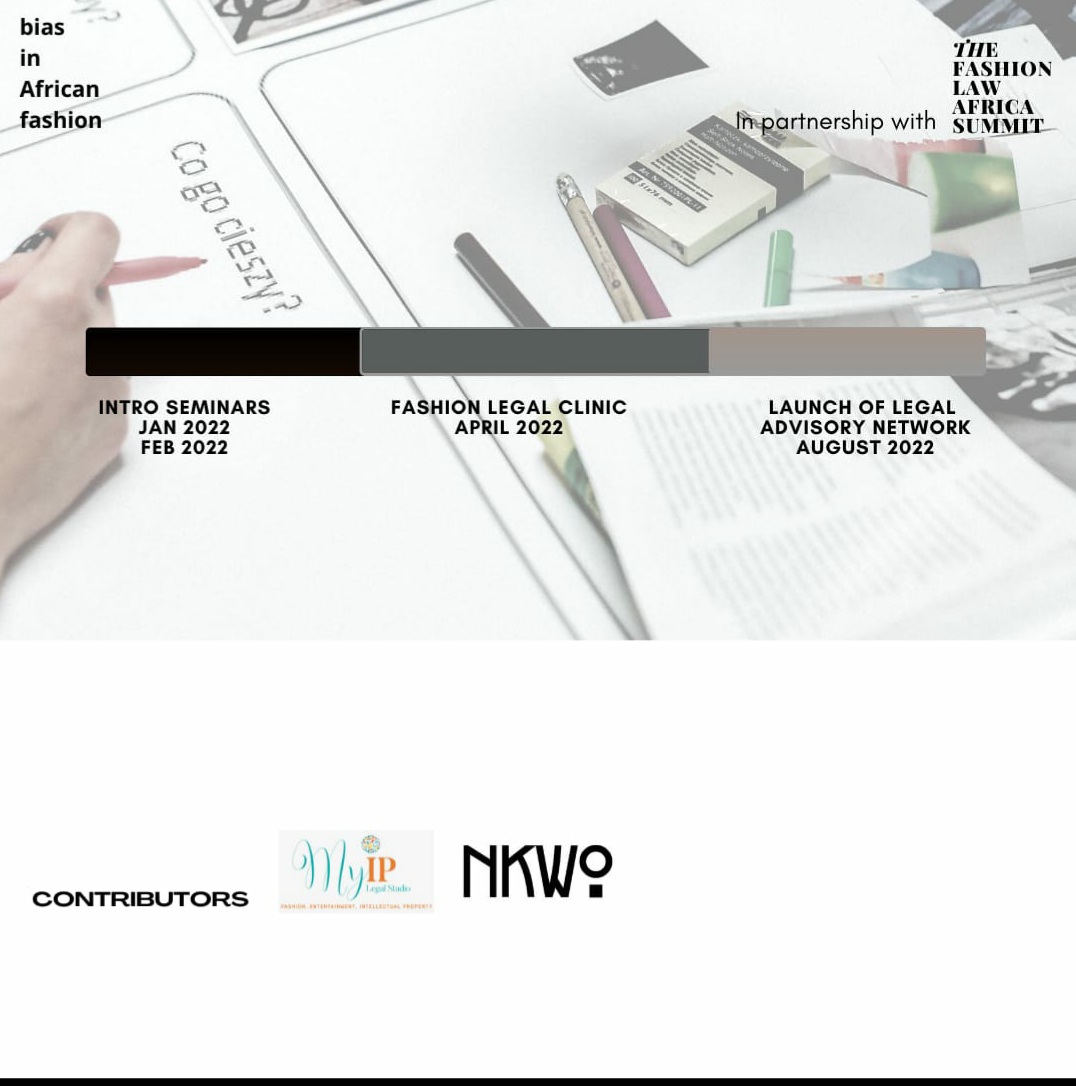 Bias In African Fashion in conjunction with The Fashion Law Africa Summit is seeking to create a platform to provide regular access to low cost and affordable legal consultation services for the fashion sector in Africa. 
The organizations' aim is to roll out this pro-bono legal advisory service by the second quarter of 2022.
As part of this, they will be hosting two presentations early on in the year for those in the industry to gear them up for the legal advisory offering. The first of the talk seminars will be titled "The Fundamentals of Building A Fashion Business" and will focus on the business basics of establishing and running a fashion company. The session, to be held virtually, is slated for Saturday, January 22 at 10 AM EST/ 3 PM GMT.
The second session will focus on the basics of fashion law and is scheduled to take place in February 2022.
By April, the next phase of the project will roll out via a Fashion Legal Clinic. The event will match fashion industry professionals and companies with legal practitioners across the globe to provide targeted feedback and assistance on areas of need.
By the second half of 2022, the organizations expect that the pro-bono and low-cost legal offering will be fully functional. This service will allow fashion practitioners on the continent to readily have access to legal professionals that can help them fortify their business to protect against abuse and infringement.
BAF works by bringing together groups of fashion industry professionals around select causes that further fair and equitable practices in Africa's fashion sector. Completing the planning team for this initiative are Nairobi, Kenya based lawyer, Liz Lenjo, of MyIP Legal Studio and Abuja, Nigeria based designer, Nkwo Onwuka, of the sustainable and ethical fashion brand, Nkwo.
For more information or inquiries contact BAF via email at BiasInAfricanFashion@gmail.com