Back to the Blog: While I Was Away…
Here I am today, writing my "I am Back" blog post. Since my last blog post in 2022, a lot has been happening globally and locally in the Intellectual Property Law and Policy space. There is a lot to unpack, think through, and write about.
When this blog was born, I envisioned educating Kenyans and non-lawyers about IP law in Kenya. However, it has done more than I could ever dream of. It changed lives; it inspired! I have bumped into several readers who shared how this blog influenced their lives and businesses. Boy! Is it heartwarming! So heartwarming that it was a little scary because I fear I may have lost my touch during my hiatus.
During my hiatus, a lot has happened in my professional life. Thanks to your readership and encouragement as my readers, I have been recognized as an authority on matters of Intellectual Property Law in the country, continent, and internationally.
Here I am now, the first female Chairperson of the Copyright Tribunal. I honestly do not mind, when I referred to as Chairman either, it's all semantics. Bringing to life the Tribunal is a wonderful challenge to embrace. I thank all those who have heeded our calls for public participation, submitted memoranda, and attended our events; those who collaborated with us so generously; and those who have invited us to speak and discuss copyright law and dispute resolution in the creative industries. We look forward to more. We must make this ecosystem a robust and sustainable one. May our children and children's children thrive in the creative industries and innovation spaces.
Be part of the solutions as we push for more developments and positive change. Support us by making your voice heard; by participating and supporting whichever causes are in place to take us to the next level. Soon, there will be a Draft Copyright Bill to review. We hope we can count on you to share your feedback, your thoughts and be part of the change. Hon. John Kiarie K.J, the head of the Chairman of the Departmental Committee on Communication, Information, and Innovation is working tirelessly to make this a reality. His quest to end the patchwork we have privy to and towards a wholesome and relevant law is much welcomed.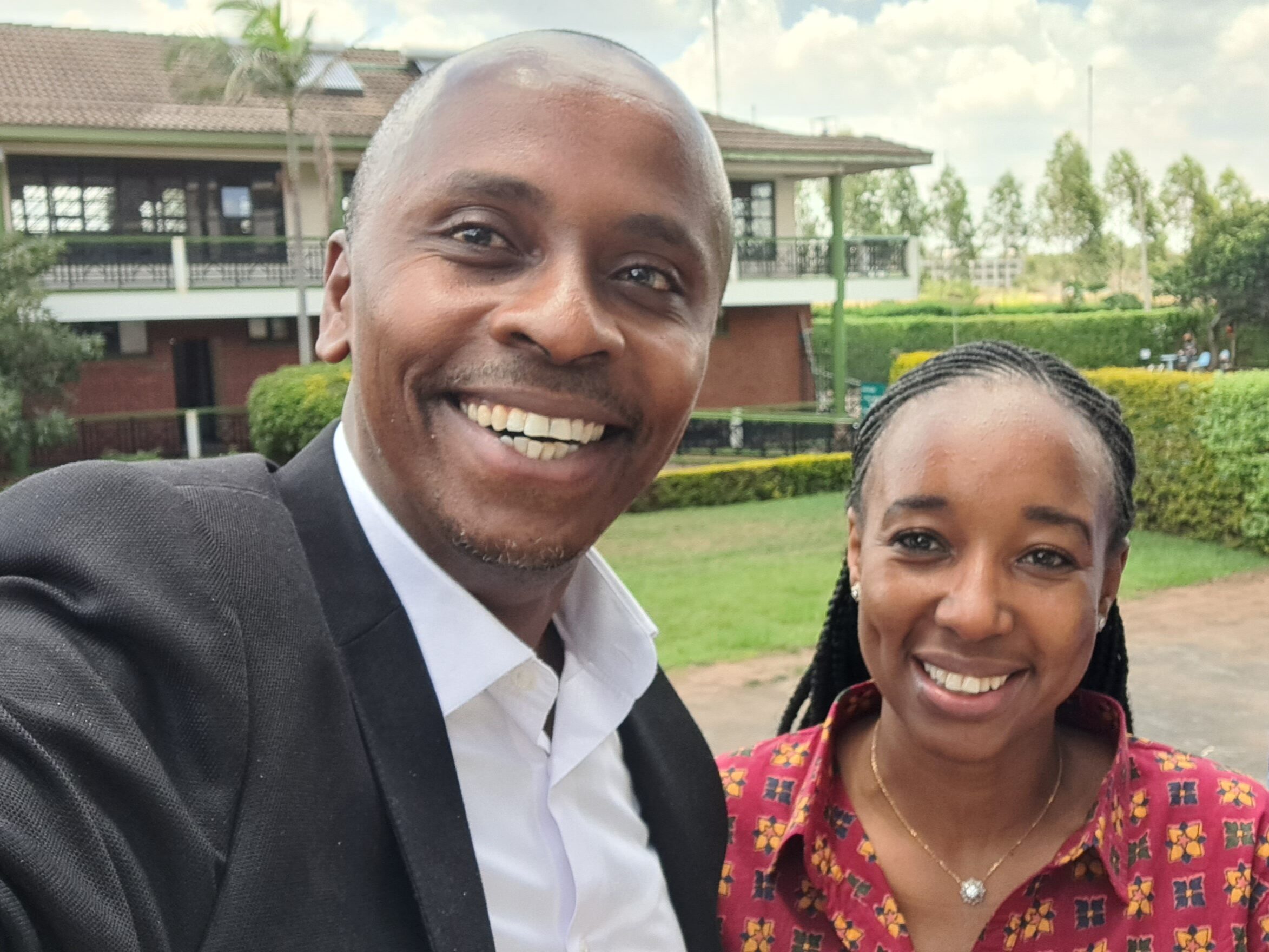 As we have conversations on IP, the subject of data protection comes hand in hand to complement the compliance of our businesses. Our businesses and our innovations have access to data or control and handle data. Now that we have a legislative framework, we will be discussing and demystifying some of these regulations to ensure you understand what obligations lie ahead of you in your business.
And of course not forgetting the rise of ChatGPT, and all these great and some controversial conversations around Artificial Intelligence and all the potential effects it has and will have in various businesses including but not limited to the business of protecting IP.
To me, these sure are exciting times. Why? Because I see opportunities to grow, to be thought leaders, and to change the world as we know it. There is so much more to unpack and write about on this blog.
As I return to my world of blogging, I dedicate this post to my late father, who passed away unexpectedly last year; in October 2022. He believed in my madness. While this young lass was trying to find her footing in the legal space, he let me carry on with all the moonlighting activities that brought me here. Thank you, Dad! May you continue to rest with the angels. It is a loss I am still struggling with. I want to thank all my readers, friends, colleagues, family, and friends of friends who stood with my family through that difficult period in our lives.
I want especially to thank my Mum, whose strength has always inspired and kept me going. If my mum was not as hardworking, I think I would not have nurtured my trail-blazing spirit.
On a happy note, I know also have my foot in the world of energy. I look forward to sharing my exploits on matters of energy and IP law… and more specifically, nuclear law. I am learning a whole lot in this space, and once I process these lessons, I will sure share them here!
Here is to a "Bombdotcom" blogging season!!!